History of the group/who was Sue Ford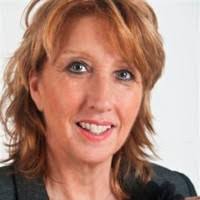 Sue's employers Core Financial were involved in a networking group set up at the offices of APC Accounts in Mansfield with the first meeting being held on 14th December 2010. The group relocated to The Watermill pub in Sutton-in-Ashfield for the first time on 4th October 2011 as the Mansfield Networking Club and Sue was instrumental in organising and promoting the group along with Steven Pincott and Ian Francis.
The meetings success lead to Sue teaming up with Mark Avrill to form a sister meeting held on the alternate Tuesday to the Mansfield meeting held at the Derby Conference Centre.
Sue eventually stepped back from this group but along with other networking enthusiasts set up the Network2Network group in 2014, which incorporated breakfast and lunchtime meetings held in various locations including Lincoln, Newark, Nottingham, Sheffield, Chesterfield and Worksop.
Some of these groups flourished whilst other were not so successful but Sue's deteriorating health meant that by 2017 all but the original Mansfield meeting and Chesterfield and Sheffield had folded.
Towards the end of 2017 Sue's health deteriorated badly and the last meeting she attended was in December 2017. Sue sadly passed way aged 59 on 23rd January 2018.
Her networking legacy lives on though as regular attendees at her original group at The Watermill renamed the meeting in her honour in February 2018.